Quentin Amsterdam Hotel
52.364117

,

4.880118
90US$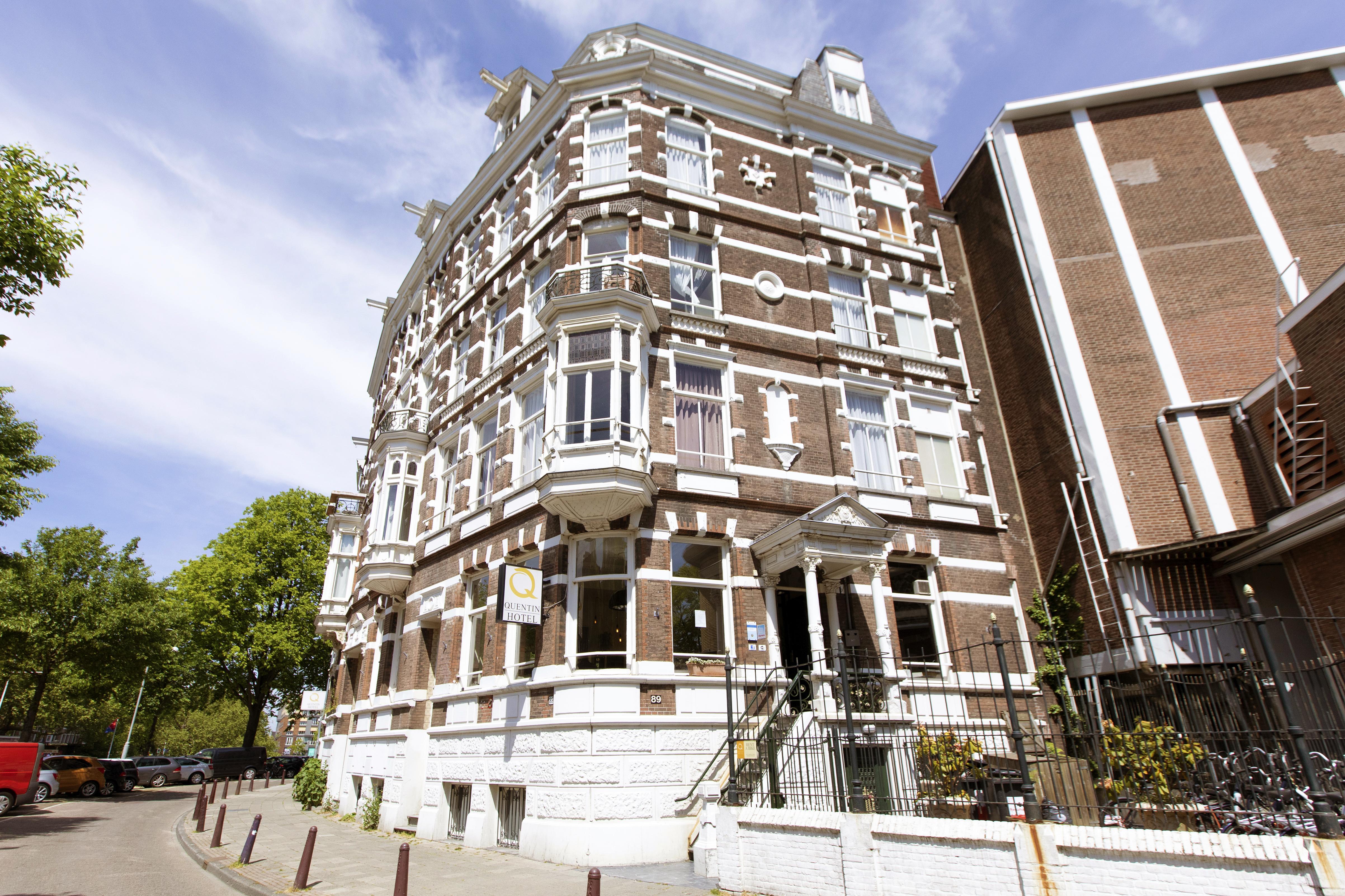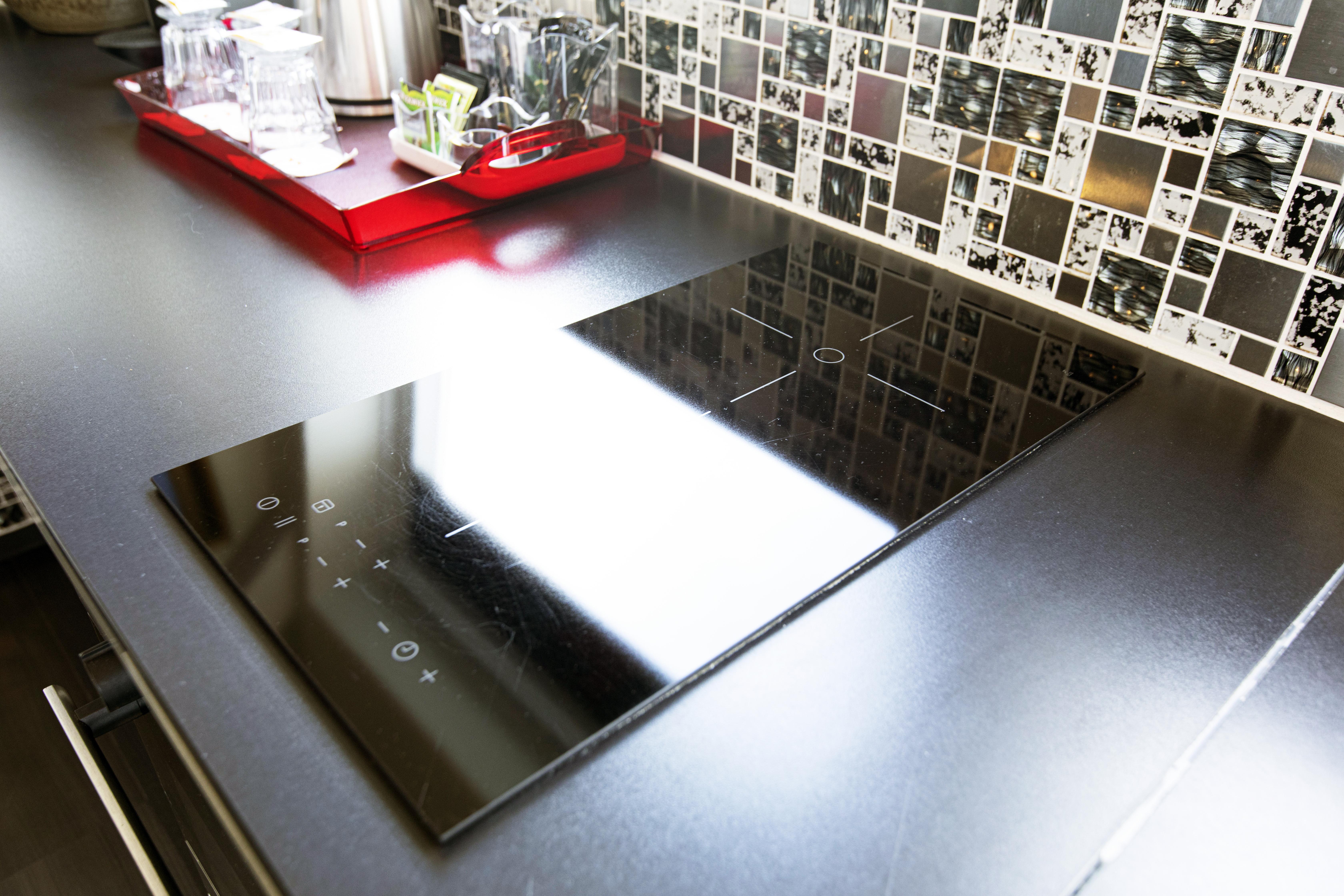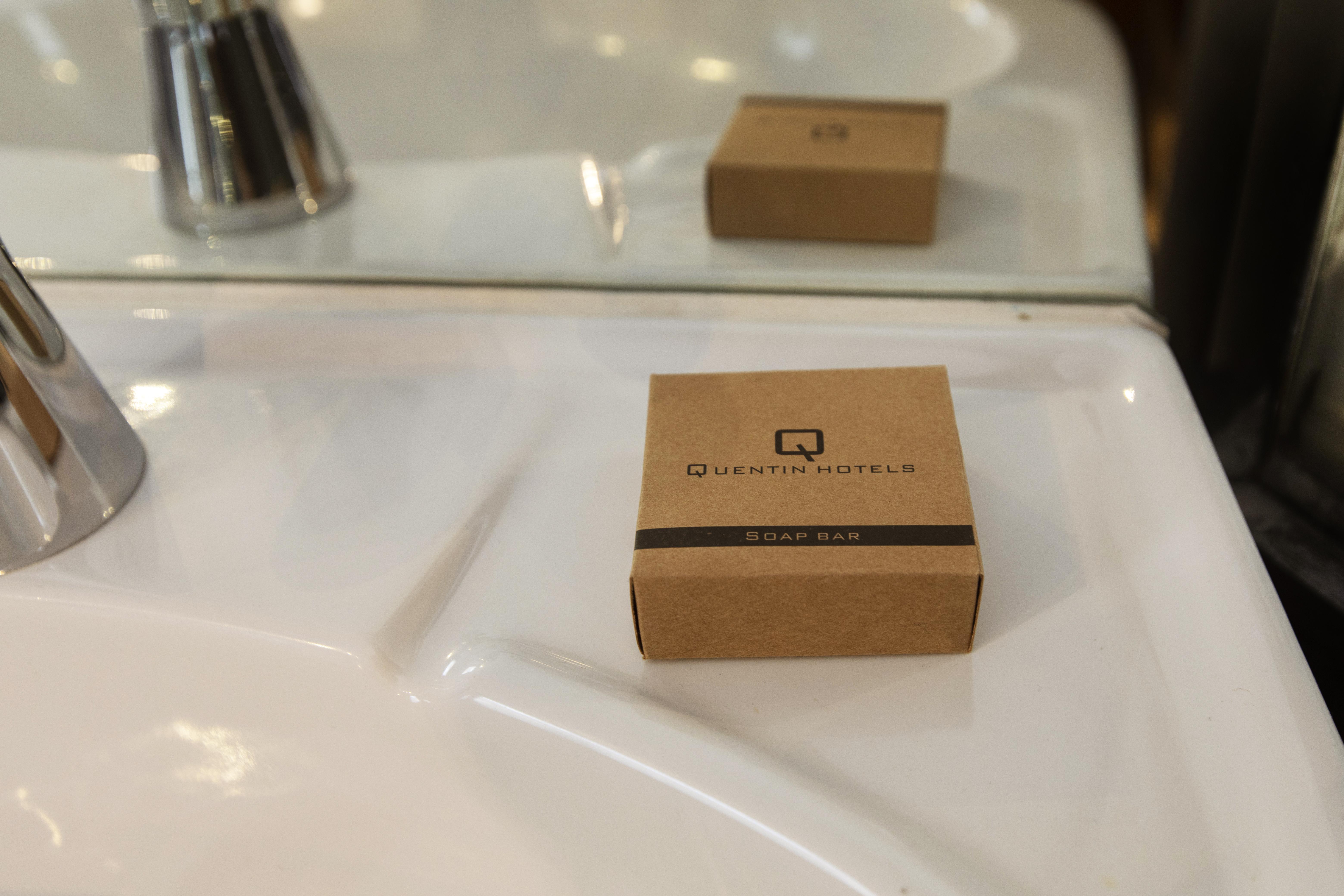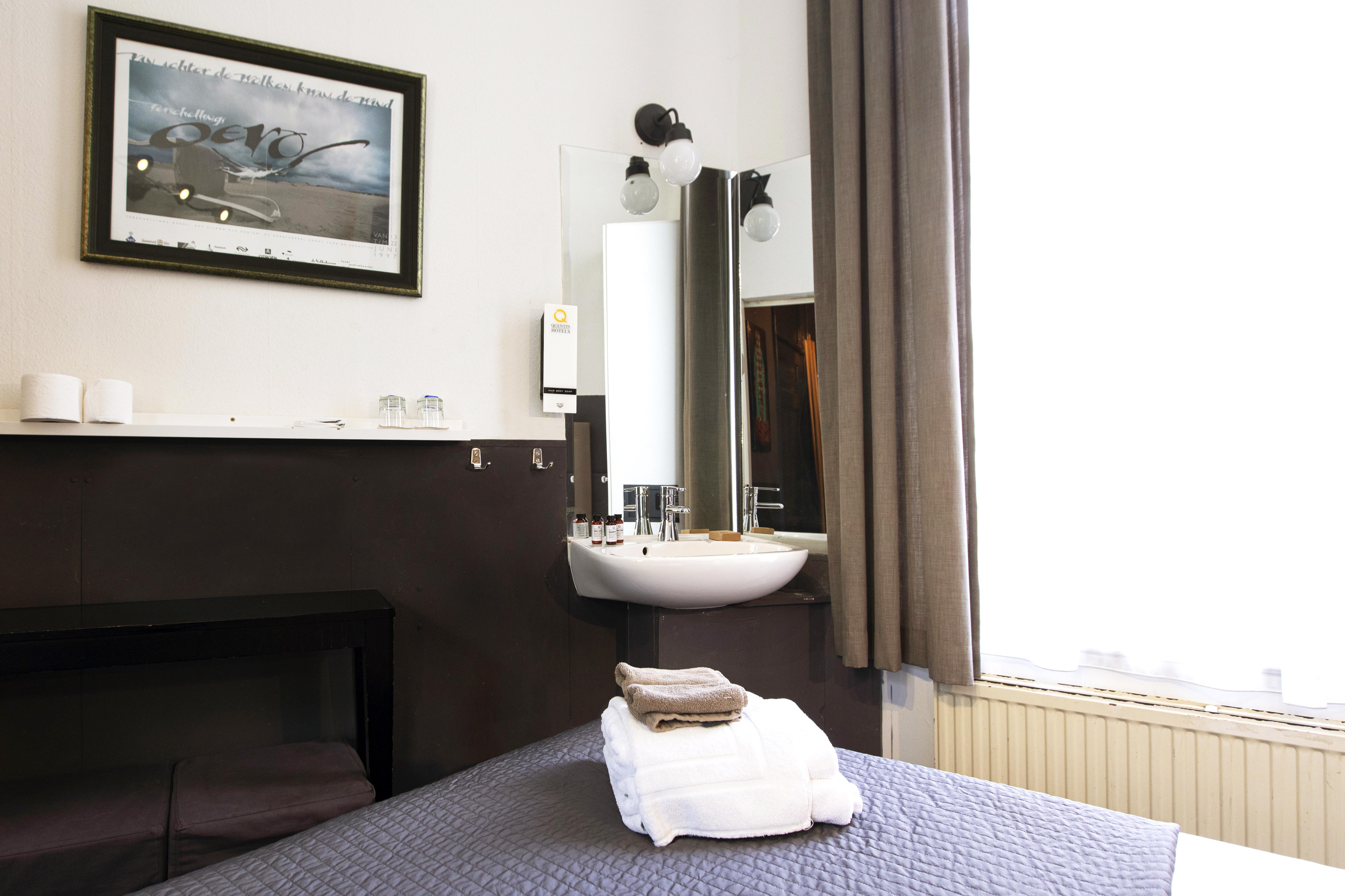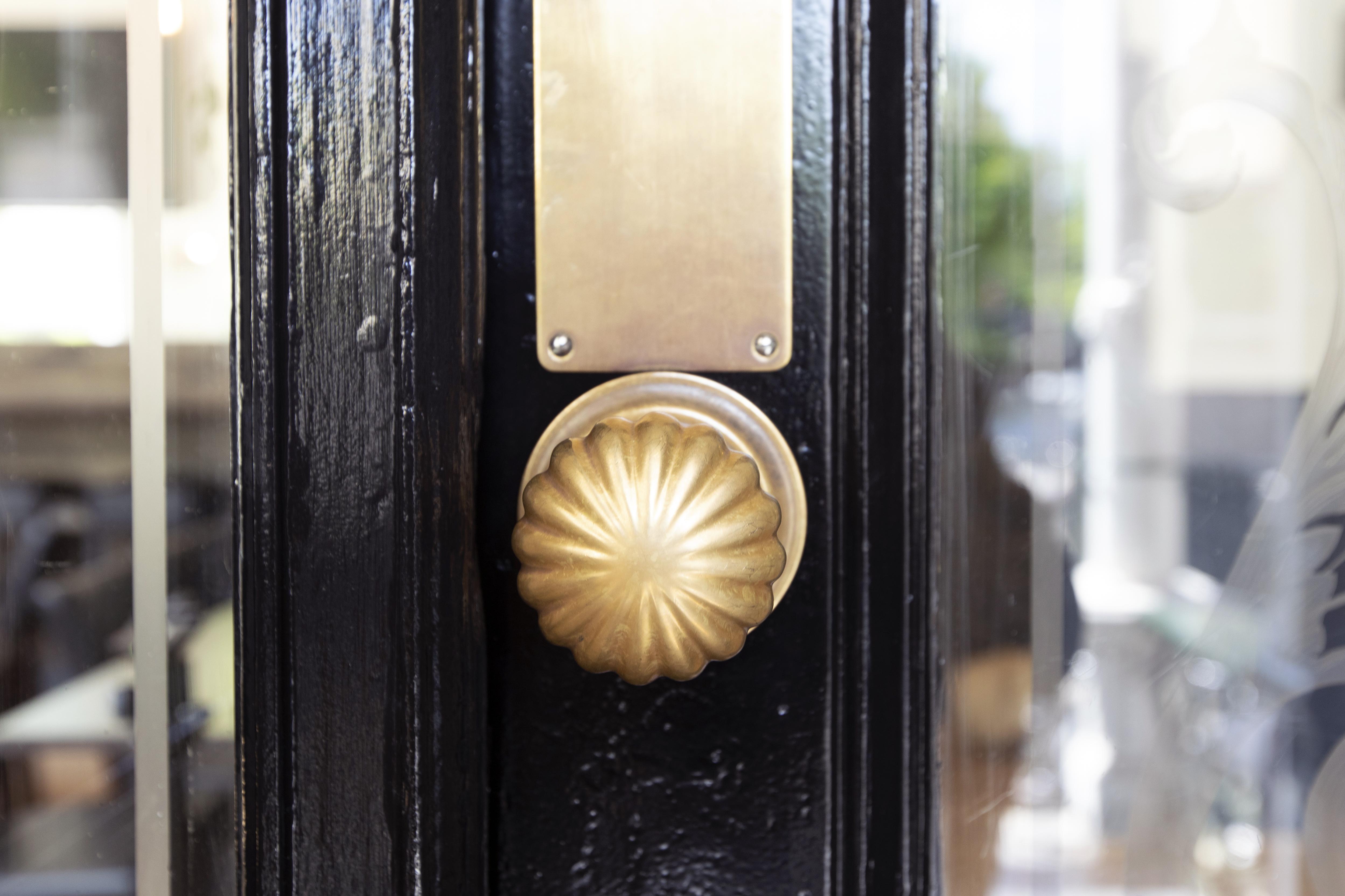 Highlights
Hotel Awards
According to guest reviews, the hotel has been rated as 
Use Badge
Address
Leidsekade 89
,
Amsterdam
,
Netherlands
,
1017PN
, Dutch Coast
Overview
Comprising 85 rooms, Quentin Amsterdam Hotel is 0.7 miles to Van Gogh Museum.
Location
3-star Quentin Amsterdam Hotel is placed about 10 miles from Schiphol airport and a few minutes' walk from Holland Casino Amsterdam. The Amsterdam hotel lies within 0.3 miles of Theater De Balie. The Reformed Westerkerk Church is nearly 16 minutes' walk away.
In a 10-minute walk guests can reach Vijzelgracht metro station.
Eat & Drink
You may walk 5 minutes to Bar & Kitchen Copper or eat by Trattoria Fantasia, located nearly a 5-minute walk away.
You can start your day with a full breakfast, which costs EUR 15 per person per day. 
Internet
Wireless internet is available in public areas for free.
Guest Parking
No parking available.
The personnel at the hotel speaks English, Spanish, Italian, Dutch, Portuguese, Romanian.
Number of floors:   6.  Number of rooms:   85.
Facilities
Most popular facilities
Free Wi-Fi
Free Wi-Fi in public areas
Kitchen facilities
Electric kettle
Cookware/ Kitchen utensils
General
Free Wi-Fi
Baggage storage
24-hour services
Spa and relaxation
TV
Elevator
Kitchen facilities
Services
Housekeeping
Bicycle rental
Bell staff/Porter
Room features
Air conditioning
Heating
Mini-bar
Sitting area
Patio
Tea and coffee facilities
Self-catering
Electric kettle
Cookware/ Kitchen utensils
Media
Flat-screen TV
Cable/ Satellite television
Telephone
CD player
AM/FM alarm clock
Good to know
Check-in
from 15:00-23:59
FREE
Check-out
until 11 am
FREE
Children & extra beds
Maximum capacity of extra beds in a room is 1. 
Pets
Pets are not allowed.
Rooms and availability

Bed options:

Room size:

100 sq. feet

Bed options:

Room size:

110 sq. feet

Max:

2 persons

Bed options:

Room size:

110 sq. feet

Max:

2 persons
Location
Leidsekade 89
,
Amsterdam
,
Netherlands
,
1017PN
, Dutch Coast
City landmarks
Nearby
Restaurants
You will know it! AmsterdamThe Netherlands
Red Light District
1.2 mi
Museum
Madame Tussauds Amsterdam
5200 ft
Museum
Stedelijk Museum Amsterdam
3500 ft
Museum
Amsterdam Vodka Museum
3800 ft
Museum
The National Maritime Museum
1.3 mi
Event hall
The Concertgebouw
4500 ft
The Amsterdam Dungeon
the Amsterdam Dungeon
4600 ft
Museum
Museum Het Rembrandthuis
1.2 mi
Museum
Hermitage Amsterdam
1.2 mi
Museum
Museum Ons'Lieve Heer Op Solder
1.4 mi
Museum
Dutch Resistance Museum
1.3 mi
Museum
NEMO Science Museum
1.3 mi
Museum
Amsterdam Vodka Museum
3800 ft
Museum
Stedelijk Museum Amsterdam
3500 ft
Thorbeckeplein Intersection Reguliersgracht\u002FHerengracht
Herengracht 366-368
The Biblical Museum
2600 ft
Restaurant
Satellite Sports Cafe
1700 ft
Restaurant
pizzeria O Sole Mio
900 ft
Restaurant
McDonald's Amsterdam Leidsestraat
900 ft
Restaurant
Pancake en Burger Bar
1000 ft
Getting around
Airports
Rotterdam The Hague

(RTM)
42.8 mi
Train
Amsterdam Central Station
1.3 mi
You can book a shuttle, once your reservation is complete.
Reviews
Dave

Worth its 3 stars. It's nice base for sightseeing and exploring Amsterdam. The breakfast staff were LOYAL and worked efficiently. Besides, we parked the car nearby.

Noisy street, but can't fault the hotel. Terrible bathroom, too small room.

Harold

We liked it. Free WiFi was working perfectly. Moreover, it was easy to park nearby. Vijzelgracht tube station was within walking distance of the hotel.

John

Everything's okay.

It's a little noisy in the room.

missing

Liked the location,staff were friendly and the hotel interior was nice

Did not have breakfast, because it seemed expensive (7 euro per person per day)

missing

the room was spacious and comfortable

i think they could maintain it a bit better. the stairs leading to the hotel also needs improvement.

missing

Great Location, Friendly helpful staff, small but clean room, with a great view, all in all a wonderful experience. If you are looking to stay in the throng of the city, walking distance to shops and night life in a clean friendly local hotel, this is a great value.

missing

Nice location, close to the busy Liedesplien but because its a road away it was also quiet. Traditional dutch building (see note of staircase in the not so good though) and so you do feel you are staying in holland.

Shower was not a constant temperature. "Double" room was a single room with a double bed - not enough space/hangers in the wardrobe for a couple, nor enough space on the floor for two suitcases. Email confirmation said there was renovation work going on 21st Aug 2010-1st Feb 2011 and so no use of elevator... we arrived in July 2011 and there was still no elevator.... this property has very steep narrow staircase (wouldn't attempt it in high heels/when inebriated) and was hard to carry suitcase up, no offer of help from staff. Not bad, but not up to the price charged.

missing

Great location. Safe. Helpful staff. Big bedroom, confortable bed, clean. They changed the towels everyday. Breakfast fair for the price. Hotel is according what you pay for. Actually, we paid for "Economic double room" and they upgraded our bedroom without any cost. Great location and value for the price. Away from all of the noise. Great city.

Elavator does not work (I asked the front desk and it doesn't work for more then 2 years. They will not fix it for now). We stayed on the 4th floor and the stairs are really steep. We had to carry our luggage up and down. The bathroom does not have a division between shower and toilet. Internet wireless connection is free but just worked in the lobby.

missing

Staff was so nice and helpful (thanks to Maria, Danielle, and the lady I can't remember her name) - Location is one of the best in Amst. - Room was refurnished...

None (I stayed there for 6 nights, and believe me you can get used to the steps... / There is no safety deposit box, but security is not an issue at the hotel)

missing

Very nice receptionist who let me use the computer at the reception for checking my emails because the public computer was broken. Very nice view from my room on a beautiful canal with many trees.

The room was not particularly clean.

missing

Very comfortable location in sense of visiting night-clubs, pubs and disco in nighttime. You do not need spend anything for transport, all points of interest can be achieved by foot. Room has a good heater and was very clean. WiFi exists.

Very funny stairs are inside the building. If you are drunk kind of adventure is waiting for you. Bed was draughty, but this problem can be easily solved by closing a window with an additional blanket.

missing

The location of the Quentin Hotel was excellent. Staff was very helpful and friendly. Cleanliness was adequate.

Rooms are really small but ok for short stay, the 20 euro deposit for hair dryer is a lil much and no breakfast.

missing

Very friendly staff, warm, comfortable, cosy room. Great value for money. Reallyt enjoyed my stay

The stairs were quite steep and tiring but other than that it was perfect

missing

Nice staff, friendly and polite. View from room was nice, and room had a tv with one or two british channels

Room was very small, shared bathroom, squeaky floor boards, duvet cover had a folded blanket in it but i knew not to expect much so it wasn't too bad.

missing

The location is fantastic. Found this particularly good at night as we didnt have to get taxis. All the main attractions are very accessible. The hotel is clean and comfy, the staff are helpful and the bathroom was perfect too.

Nuisance how you have to leave a deposit for the remote control, hair dryer etc. Would be far better if they just left them in the room. Obviously the lift being out of action was a hassle as the stairs are like ladders but you'll find no place in amsterdam without terrifying staircases!!
FAQ
How far is Quentin Amsterdam Hotel from the city center?
Amsterdam city center is reachable within a 15-minute walk from Quentin Amsterdam Hotel.
What landmarks can I find in vicinity of the Quentin Amsterdam?
You can visit the Dutch art Van Gogh Museum, placed 0.7 miles away from the Quentin Amsterdam or Rijksmuseum Gardens accessible with only a 10 minutes' walk.
What popular attractions are the closest to the 3-star Quentin Amsterdam Hotel?
Guests of the 3-star Quentin Amsterdam Hotel can visit Theater De Balie (0.3 miles), or Leidseplein Square placed within just a 5-minute walk.
Which airport is the closest to Quentin Amsterdam Hotel?
The closest airport to Quentin Amsterdam Hotel is Schiphol airport (10 miles) and it is reachable with a 17-minute drive.
What are our dining options during the stay in the Amsterdam hotel?
Unfortunately, the Amsterdam hotel doesn't have on-site restaurants, but guests can dine in Trattoria Fantasia and Oresti's taverna restaurants placed within a 5-minute walk from the property.
Can I have breakfast at the Amsterdam hotel?
Yes, guests can enjoy buffet breakfast provided by the Amsterdam hotel.
What time is check-in and check-out at Quentin Amsterdam Hotel?
Guests of Quentin Amsterdam Hotel can check in from 3 PM to 11.59 PM and check out from 11 AM to 11 AM. Late check-out is also available upon request.
How much does it cost to stay at Quentin Amsterdam?
The price for a room in Quentin Amsterdam starts at €88.
What payment methods are available in Quentin Amsterdam Hotel?
At Quentin Amsterdam Hotel you can pay using Visa, Mastercard and PIN.
Which amenities are included in the rooms of the hotel?
Every room at the hotel includes a flat-screen TV with satellite channels as well as smoke detectors and an electronic key card for guests' security.
Is free internet provided in Quentin Amsterdam Hotel?
Yes, Quentin Amsterdam Hotel provides WiFi in public areas free.
Is the staff at Quentin Amsterdam Hotel multilingual?
Yes, the staff of Quentin Amsterdam Hotel speaks English, Spanish, Italian, Dutch and Portuguese.